To apply for Class 2B PDL (Provisional Driving License) in CDC, you have to complete your circuit orientation (Or Circuit Training Under Practical Lesson) and pass BTT(Basic Theory Test). Next, you have to go to here to apply online for your PDL.
You can log in with your singpass or IC/FIN and pay $25 to complete the application of the PDL. Do print out the PDL and bring it for your lesson so that you can show to instructor if they request for your PDL. Below is an example.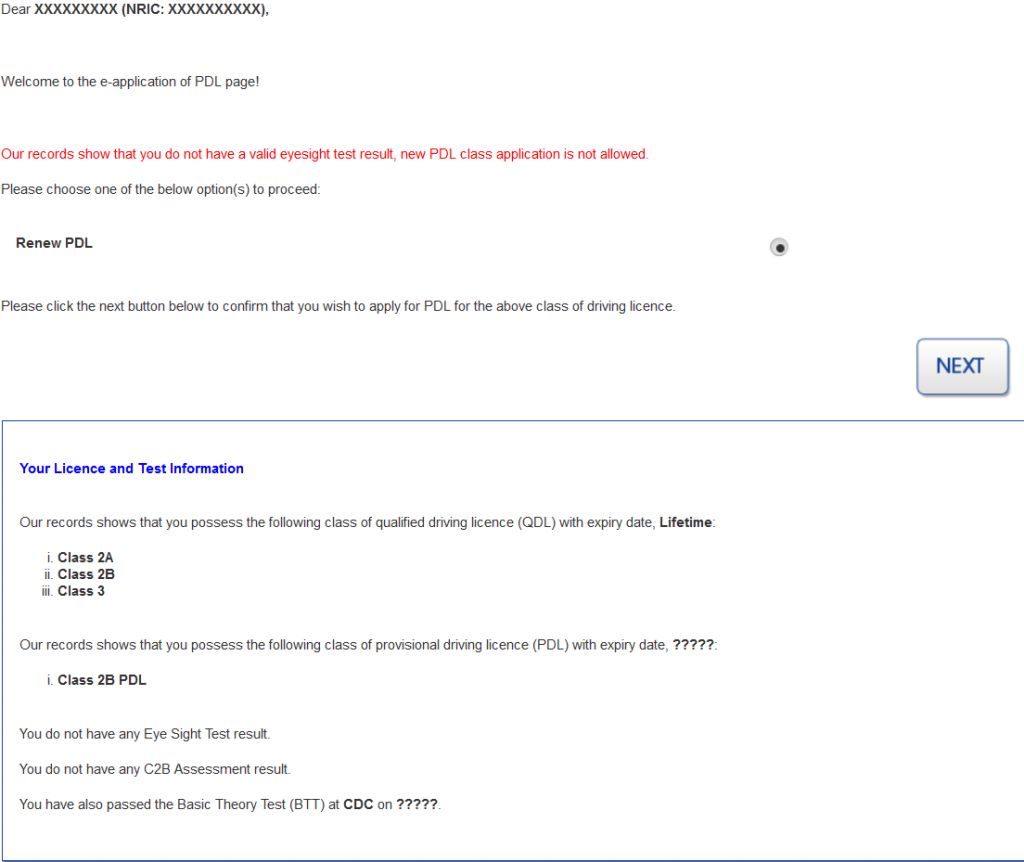 Do note for lesson 1 – 5 in CDC, you do not have to apply for class 2B PDL. Only lesson 6, 7, 8 require you to apply for class 2B PDL. I suggest that you should apply for PDL once you have reached lesson 5 so that you can book lesson 6 without any delay once you have passed lesson 5. The expiry date of your PDL will be automatically be updated in your CDC learner account within 1 working day. Please call CDC hotline if it is still not updated after waiting for 1 days. Do check out my blog post for more information on practical lessons in CDC.


As i am no longer learning in CDC, i might not be able to give the most updated information. Thus, i am forming a telegram group so that i can create a learner community to engage all CDC motorcycle learner whereby you all can share your learning experience and learn from each other. Do join the Telegram group by clicking here. The link is https://t.me/joinchat/AtPPbhF2iSawNbAEh3uSkQ
If you have any question or thing that you do not understand, you can contact via telegram or email. For faster response, please contact me via telegram or whatsapp. The QR code is the link to contact me via telegram. Telegram is messaging app for smartphone similar to whatapp.