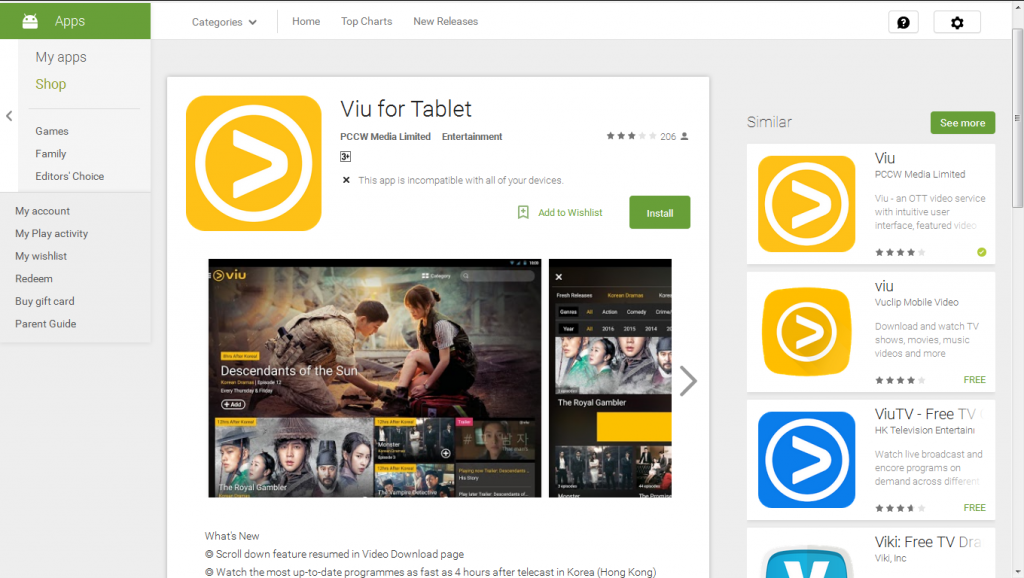 There is a app that i used often for watching Korean Drama and Variety Shows. This app is called Viu which is a free app. However, you have to watch a short advertisement of around 30 seconds to 45 seconds before you can watch the  selected show. Short advertisement will also be played in the middle of the shows.
The app can be found in google play store. Viu for Tablet is recommended. There is also a need for your Android Tv Box to be connected via wifi as Viu app will not work if the Android Tv Box is connected by lan cable. However, for Minix U1, this can be solved by enable disguising ethernet connection as wireless. Please click here for more detail on how this can be done.
Just install the app from google play store and you should be able to watch Korean Drama and Variety Shows. For some Android Tv Box, you might face problem when loading the show. The app will not load the selected show once the advertisement ends as shown below.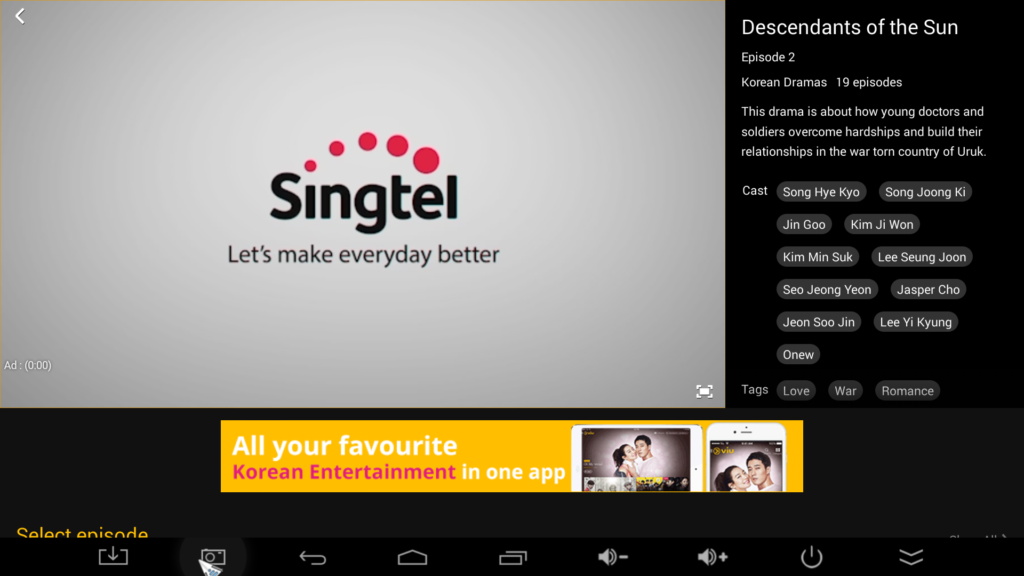 To solve this problem, you have to press the home button on your remote controller. For those who have the A2 lite remote controller, you can press the

. By pressing this button, you will see the below screen.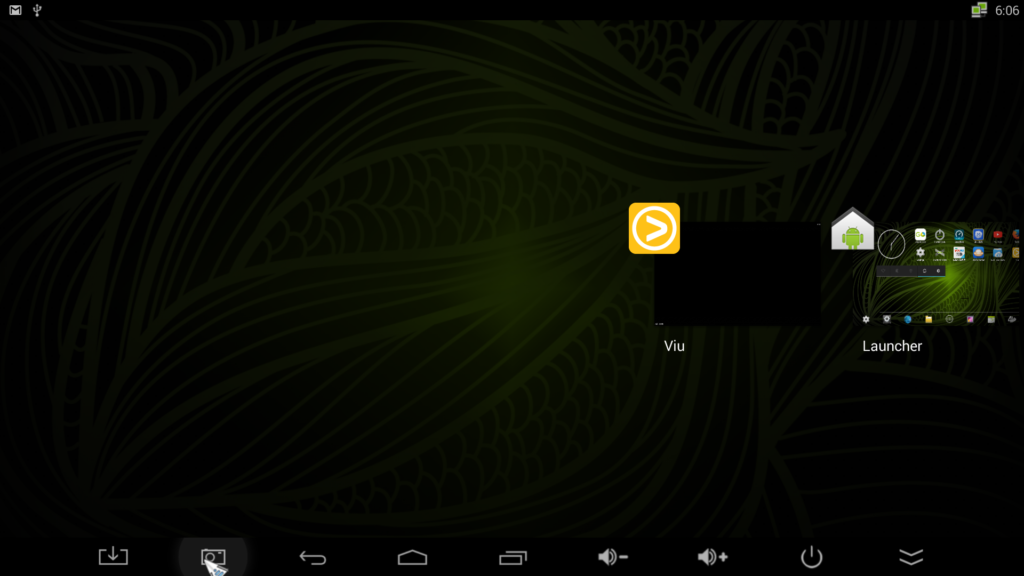 Then use the mouse pointer to choose another option. For the screenshot above, the launcher is chosen. After selecting the launcher, you will be bought back to the home page. You have to press the same button again to reenter Viu. If you have done it correctly, the video will start to load and you can watch your selected show.
For those without the A2 lite remote controller, you can still use the remote controller that you have. It is the home button 

  that most Android Tv box remote controller should have. After pressing the home button, you will be bought back to the home page. From the home page, choose to open Viu and the video should start to load. In summary, to solve the non loading problem in Viu, you have to try to go to some other apps without closing Viu and then reenter Viu in order to solve the problem. Hope this small tip will be useful. Do share the tips if you share it helpful.
If you have any question or thing that you do not understand, you can contact via telegram or email. For faster response, please contact me via telegram or whatsapp. The QR code is the link to contact me via telegram. Telegram is messaging app for smartphone similar to whatapp.