Description
Wireless Game Controller for PC and XBox360 Console

Value for Money as Retail Shop is selling similar controller at $69.90
Play Many Games on Computer/Xbox 360 like FIFA, NBA, Street Fighter, Arcade Games
Fast Shipping as it is sold by Singapore Seller
I am a gamer who like to play games on PC/Computer. There are PC/Computer games like Sport Games (FIFA, NBA), Fighting Games (Street Fighter) and Action Games (Assassin Creed, Batman) which really require a controller so that you can fully enjoy playing the games. While there are other cheaper kind of controller available in the market that can be used for playing computer game, these controllers normally require third party software to emulate the function of Xbox 360 controller. Sometime, these third party software can be complex. Thus, you may have to spend time to learn how to do the setting correctly before you can get the controller to function as a Xbox 360 controller.
This controller is great for those who does not want to deal with the hassle of setting up those third party software in order to play those computer games. Furthermore, the Xbox 360 controller features two shoulder buttons which are pressure sensitive. These button can be important for those who play racing game as these two pressure sensitive buttons can be used for precise control of acceleration and braking of the racing vehicle. I have actually used this controller to play those games rather than using keyboard and mouse which will cause a lot of frustration. Thus, if you are a gamer like me, you should know the importance of a controller. Instead of buying a game controller from seller who do not play PC game and may not even know the product well, why not buy from someone who is also a gamer and has actually used the controller to play games?
Short Instruction Video for Wireless Receiver (Connect up to 4 controllers)
The driver can be found on the website below
📂 https://www.microsoft.com/accessories/en-sg/d/xbox-360-wireless-controller-for-windows
Able to be used in PC as Wireless XBox 360 Game Controller but wireless receiver is required.
Can be used on Xbox 360 console
Third Party Xbox360 Controller PLEASE TAKE NOTE!!!
Two pressure sensitive shoulder buttons which can be important for certain games like racing game for more precise acceleration and braking control of the racing vehicle
Battery not included. Required 2 AA Batteries
Testing for Controller Input (TroubleShooting)
If you want to test for the controller input after receiving the controller, you can follow the step below.
Go to control panel>hardware and sound> device and printers.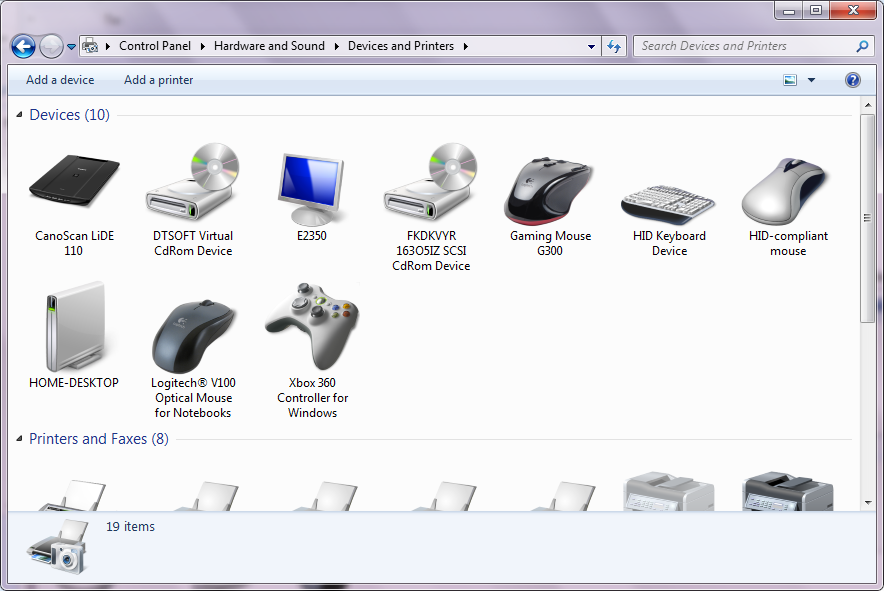 You should see a Generic USB Joystick highlighted in the printerscreen above. Right click the icon and choose Game Controller Setting.
After clicking the game controller setting, you should see the below printscreen.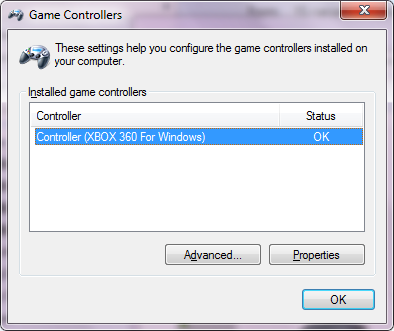 Click properties and the below picture will appear.
Now try press one button at a time and see if it trigger any response. You can calibrate your controller thru this setting.
Most computer/PC games available in the market mostly use Xbox 360 controller as it main controller. Thus, with this controller, you can use it to play computer game available in the market without any worry that the controller will not be compatible. Furthermore, the controller is able to be used on Xbox 360 console to play Xbox 360 game.
If you have any question or thing that you do not understand, you can contact via telegram or email. For faster response, please contact me via telegram or whatsapp. The QR code is the link to contact me via telegram. Telegram is messaging app for smartphone similar to whatapp.