In this post, i will show you how to use lazada promotion code. I also have a list of promotion code which you can use in Lazada after knowing how to use Lazada Promotion Code. Please click here for the list of promo code. As a rule of thumb, you should be using the Lazada Promotion code for new customer first if you have not shopped in Lazada. This is because these Lazada Promotion code for new customer are generally better than most of the Lazada Promotion code and can only be used once for the account. Thus, do check out my list of Lazada Promotion code my list of Lazada Promotion code here for the best promotion code.
To use the promo code, you have to add the item to cart first. After clicking checkout, you will see the screen below.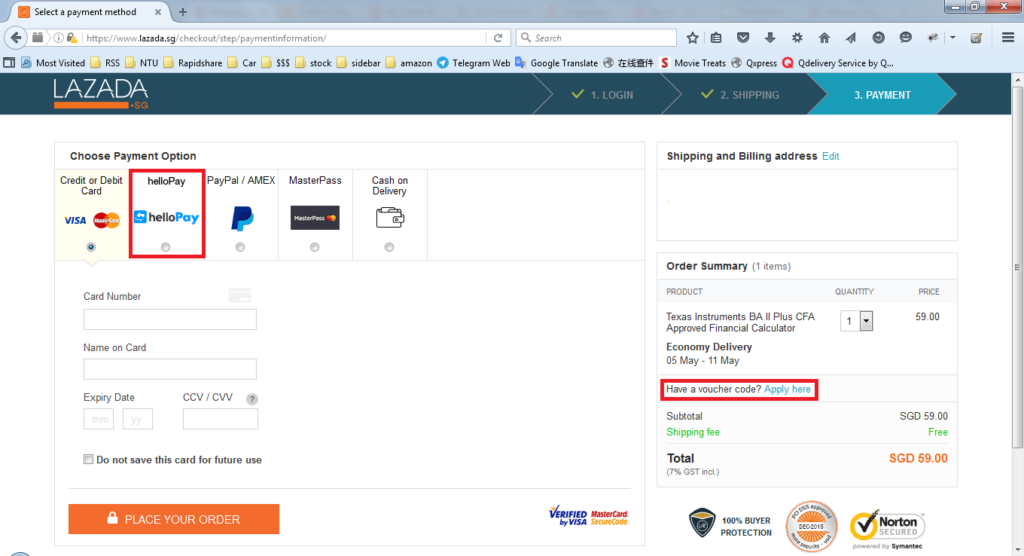 To use promo code, click Apply here as highlighted in the red box. The box will change into a input field whereby you can enter your promo code as shown below.

After applying the promo code, you will be able to see the final discounted price of the item. Next, you can choose the payment method. Generally, only one promo code can be used. You can select your preferred payment method.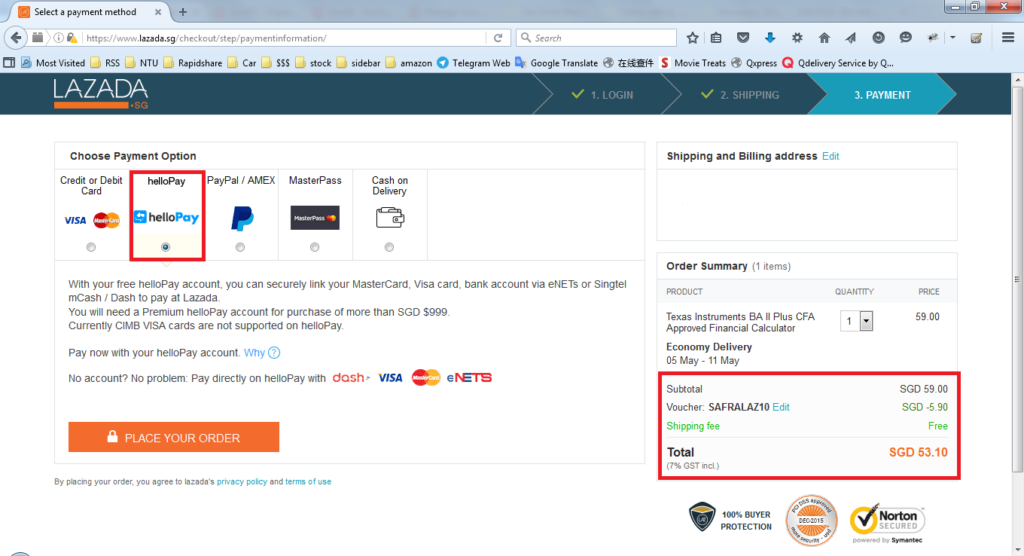 If you have any question or thing that you do not understand, you can contact via telegram or email. For faster response, please contact me via telegram or whatsapp. The QR code is the link to contact me via telegram. Telegram is messaging app for smartphone similar to whatapp.